I have Max Flow bushings available for several guns. My Max Flows are bored out to the maximum ID allowed before the walls collapse. The Marauder bushings, specifically, are bored to 4mm.
A wider ID allows for more airflow, which allows for more power. Thousands sold over the last decade.
Rifle only, not the Marauder pistol!
Related Kits: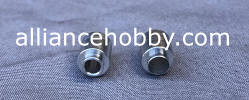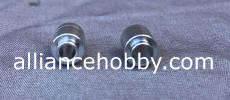 .177 and .22 Max Flow Bushing (OEM on left, MF on right)